Our clients are concerned with building financial security for themselves and their families. They realize the value of a financial plan to guide their financial decisions and to help them achieve their financial goals. They understand the need for professional advice regarding financial matters but want to retain control of their financial decisions. They seek to partner with knowledgeable professionals who will help them build wealth and achieve financial security.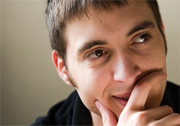 DO YOU SHARE ANY OF THESE CONCERNS?
Between the demands of your career and your family, you don't have time to focus on your finances. You have accumulated significant assets, but the accounts are scattered among various financial institutions and past employers. There is hardly time to look at your statements, let alone analyze the appropriateness of your investments. You feel that you need to get organized, take control of your finances and get on the right track to meeting your family's future needs.
Your children are growing up. Before you know it, they will be going to college and you are unsure how best to save and pay for such a large expense. You want to know how to structure your finances so you can pay for college and still save for retirement.
Retirement is on the horizon. Your focus in the past has been to make sure your family lived comfortably and your children had a good education. Now that you have accomplished these goals, you are starting to think about retirement. You're not sure when you can retire or if you have enough money to retire. You want to know how to build and grow your wealth so you can achieve a comfortable retirement.
You've managed your own investments in the past but now can use some help. You may be managing your own investments with reasonable success but are becoming nervous about investing your hard-earned money as you get closer to retirement.  You want partners who can help you navigate the financial markets and provide advice on your investments.
Your personal finances are becoming more complex and financial information is becoming more confusing. It is hard to know whether you're making the right financial decisions. There is so much information out there but most of it is biased and only adds to the confusion. You need someone who will advise and educate you, so you can make informed decisions on personal financial issues such as, investments, insurance, taxes, college education, and estate planning.
Do you have any of these concerns? Summit Financial Advisors, LLC may be able to help you. Whether you are just starting out in life or are already retired, we can help you achieve your financial goals.

Click here to schedule a FREE consultation with a Summit Financial Advisor