When you work with us, you can expect….
To have a financial plan that provides a clear picture of your current finances and specific direction on how to achieve your needs and goals.
Assistance with putting this financial plan into action and periodic updates to the plan.
Financial assets that are simplified, organized, and well diversified. You will gain control of your finances and experience the comfort of knowing your financial life is in good order.
A trusted partner to advise you on financial matters as you travel through life no matter when your journey begins: Just starting out, mid-career, or close to retirement.
And most importantly ….. more time to spend with your family and friends and less time worrying about your finances.
The Financial Conversation
During our "get acquainted" meeting you can expect us to ask a lot of questions about your goals, your current situation and what has and has not worked for you in the past. Together we will determine whether we are the right advisory firm for you; and you will be able to decide if you are comfortable with us – a key aspect to the success of our future relationship.
The Financial Plan
A financial plan will address your specific goals and may include recommendations about retirement planning, college savings, insurance protection, tax planning, budgeting, estate preservation, and investment planning.
Our Process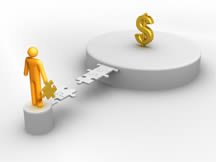 We meet with you to mutually define your personal and financial goals, needs, and priorities.
We review and analyze the relevant financial records and documents you provide us and assess your existing financial situation.
Then we create a financial plan-Your roadmap to achieving your financial goals.
Because we are FEE-ONLY and accept a fiduciary responsibility, you will not have to worry about conflicts of interests; like the ones that may exist when working with a stock broker or insurance company.
We conduct periodic reviews to update your plan and investments.
How do I get started?
We offer a no-cost, no-obligation "Get Acquainted" meeting where you can learn more about us and how we assist our clients achieve their financial goals.

Click here to schedule a FREE consultation with a Summit Financial Advisor